© Seagull Photo & Design 2000-12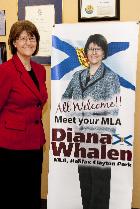 Blueline New Holland Farm Equipment has three locations in Nova Scotia. Seagull Photo & Design handles all of their media concerns.
Living Lighting showcases the largest selection of lighting fixtures in Atlantic Canada. Seagull Photo & Design is the hands on producer for their overall marketing.
King's Wharf is Atlantic Canada's most exciting waterfront development. They have sold out the Keelson, the first condominium building, and are now selling the Aqua Vista.
The King's Wharf concept combines the comfort and convenience of a small community with the beauty of modern architecture and inspired design.